Transmission Repair Services in Flint, MI and Surrounding Communities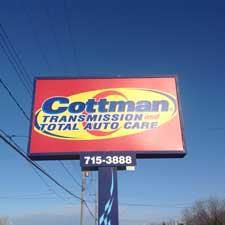 Cottman Transmission & Total Auto Care is the name to trust when your vehicle requires transmission repair in Flint. Our team of professional technicians are highly skilled at servicing all types of transmissions, including the latest computer controlled automatics and CVTs found in today's vehicles. Our shop is equipped with the right tools for any job, so when your car doesn't shift like it should, call Cottman to schedule superior transmission service.
Types of Transmissions
Cottman is your source for expert transmission repair, maintenance and rebuilding for all types of transmissions. We are happy to provide 4x4 transmission repair, all-wheel drive transmission repair, automatic transmission repair, CVT transmission repair, diesel transmission repair, heavy duty transmission repair, and manual transmission repair for all makes and models.
Automatic Transmission Repair
Our team has decades of experience completing automatic transmission repair in Flint. If you experience delayed shifting, grinding noises or a transmission fluid leak, don't hesitate to visit us. We will complete a thorough inspection of your transmission to recommend the right repair.
Manual Transmission Repair
While manual transmissions seem to be slipping further toward extinction, we still appreciate that third pedal. If you do too, you can trust us to provide high quality manual transmission repair in Flint. From chipped gear teeth to clutch repair, we do it all!
Transmission Rebuilding in Flint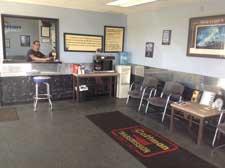 There are some circumstances in which the best method of repairing a transmission is rebuilding it. While we truly believe transmissions rebuilt by the Cottman team are among the finest in the world, what's truly important is that we understand how frustrating it is to learn your vehicle needs this service. You can trust us to help you make an informed decision regarding your car or truck's future if it is suffering major transmission trouble so that you can get back on the road in a manner that fits your budget and timeline.
Transmission Maintenance
As with most parts of a vehicle, the transmission needs regular service to remain in prime operating condition. We offer factory transmission service in Flint for all makes and models of foreign and domestic cars, trucks and SUVs. We'd be happy to make you an appointment for factory transmission maintenance in Flint when your vehicle is due.

Cottman Transmission & Total Auto Care loves helping our friends and neighbors in Michigan keep their vehicles shifting smooth. Don't hesitate to call us at (810) 267-2538 to request professional transmission repair in Flint if your vehicle has any indications of transmission trouble. We look forward to helping you get back on the road fast.


"Cottman Transmission is the place to go for all of your car needs. The Cottman crew is exceptional to work with! I have been taking my 1971 Nova to them for the past year and all of the work they put in for me has been way beyond my expectation. They have done for me engine work, transmission work (converting from 3 speed to a 4 speed), Suspension work ( new springs, shocks), brake conversion, and a rear diff change from 3.08 to 3.55 posi. and I couldn't be any more happy how it turned out. I'll be taking my car to from now on. See you guys soon for an oil change."
~

Jared B.

"The engine in my Dodge Ram 2004 needed to be replaced. Cottman found one and installed at a reasonable price and in a very professional manner. Very happy with the service I received."
~

Michael S.