Auto Maintenance Services in Flint, MI and Surrounding Communities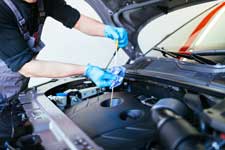 No matter what you drive, it will require routine maintenance to keep it in pristine operating condition. Neglecting your vehicle of services it desperately needs, such as oil changes, belt and hose replacements, and fluid flushes, can have devastating effects on the motor, transmission, and other parts. To prevent breakdowns and the need for more extensive auto repair, trust Cottman Transmission & Total Auto Care to provide your vehicle with dealership alternative auto maintenance in Flint. Your car will be running great when it leaves our shop!
Oil Change
Your car needs an oil change every 3,000 miles, right? In many cases, yes, but many modern vehicles can travel 5,000 miles or more between this integral service. What's important is that you never go beyond your vehicle's recommended mileage interval for an oil change, or else you put the car at risk of major engine damage. We offer oil changes for all makes and models.
30/60/90K Factory Auto Maintenance
Most vehicles require 30/60/90K maintenance checkups to not only prevent trouble under the hood and elsewhere, but to also maintain any existing warranty. Our team can help you keep your warranty valid by completing all factory auto maintenance tasks. As a dealer alternative, you can count on us to provide quality car care while saving you money.
Belts & Hoses
During routine maintenance, our team will inspect all rubber belts and hoses to determine if a replacement is necessary. If a new part is needed we always use the highest quality ones available. From radiator hoses to timing belts, trust us to ensure the rubber under the hood of your car or truck is in reliable condition.
Fluid Flush Services
Did you know that your vehicle uses several specialized fluids to operate? Yep, it isn't just gas and oil needed to keep your vehicle running right. Under normal operating conditions these fluids can breakdown and become contaminated, which is why at certain mileage points it is suggested they are drained and refilled, a service known as a fluid flush. For your vehicle we can complete a coolant flush, transmission fluid flush, power steering flush, differential flush or brake fluid flush, as necessary. Give us a call to learn more about these important services.
Tune Up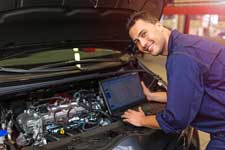 When your vehicle just doesn't seem to be running right, it may be time for a tune up. Tune ups often include simple and inexpensive services that can restore fuel efficiency and alleviate hard starting, rough idle and sluggish performance. A tune up may include changing the spark plugs, replacing the fuel filter or air filter, installing new ignition coils or cleaning the fuel injection system. Come see us to find out what we can do to help improve your vehicle's driveability.

Be sure to check your vehicle's owner's manual to find out when it is due for certain services. When it is time, or if you need assistance determining your car's service schedule, call Cottman Transmission & Total Auto Care at (810) 267-2538. We'd be happy to schedule you an appointment for professional auto maintenance in Flint or the surrounding communities!


"Cottman recently replaced the clutch on my Pontiac. I called them on a Thursday morning and they came out that day and towed my car to their shop. I received a call later that afternoon with a diagnosis and reasonable repair cost. They fixed it during the day on Friday and I was back on the road Friday afternoon. They also contacted me on Monday to make sure I was satisfied with the repair. No one likes shelling out money for repairs, but it does help when you receive good service at a fair price."
~

Joe B.