Auto Repair Services in Flint, MI and Surrounding Communities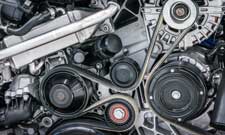 We know what's most important to you when your car isn't running right is finding someone you can trust to get it back on the road quickly and at a fair price. Our team has become many drivers' first choice for auto repair in Flint and the surrounding communities because we offer fast and honest service at affordable rates. So if you've noticed a decrease in fuel efficiency, experienced hard starting, are having difficulty steering, or are facing another issue, give us a call or come see us and we'll take expert care of your import or domestic car, truck or SUV.
Alternator Repair
New Car Battery Service
Belts & Hoses
Fuel System Repair
Steering Repair
Suspension Repair
Computer Diagnostics

Cooling System & Radiator Repair
Auto Electric Repair
Exhaust Repair
Starter Repair
Fluid Leak Repair
Driveline Repair
Nationwide Warranty
Engine Repair in Flint
The engine is the heart of your vehicle, so it is integral that you take proper care of it. While routine maintenance will help elongate the life of your vehicle's motor, it is crucial that you pay attention to signs of trouble so issues can be repaired before they get worse. Common signs of engine trouble include excessive exhaust, an oil leak, overheating or a knocking noise coming from under the hood. If you notice any of these issues, or another, give us a call immediately.
Brake Repair in Flint
Your vehicle's brakes are its most important safety feature. While airbags and seatbelts are great to have in the event of an unfortunate accident, it is the brakes that can help prevent one from ever occurring. At the first squeak from your brakes, give Cottman a call to request an appointment for professional brake repair in Flint.
Check Engine Light Diagnostics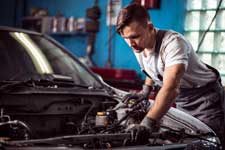 Our shop is outfitted with the latest diagnostic and repair equipment, allowing us to quickly determine what caused your check engine light to come on. After identifying the root cause, which may be a faulty sensor, exhaust leak, or misfiring, we'll come up with an efficient repair plan to tackle the issue and get it fixed right the first time.

Cottman Transmission & Total Auto Care is a full service auto repair shop in Flint. Our talented technicians can provide any service necessary to keep your vehicle running and driving its very best. The next time your car needs service, give us a call at (810) 267-2538 to schedule an appointment and you'll soon find out why people have been trusting us with their vehicles for more than 30 years!


"Great service! Had my transmission rebuilt and then two days later my windshield wiper motor went out, so I took it back there. And Andrew and his team repaired it at just the cost of parts. And the transmission rebuild is excellent. I recommend Cottman Transmission to everyone for the auto service needs."
~

Craig M.

"Great service. Worked with us and our warranty company to get us the best products. Would recommend."
~

Davin C.